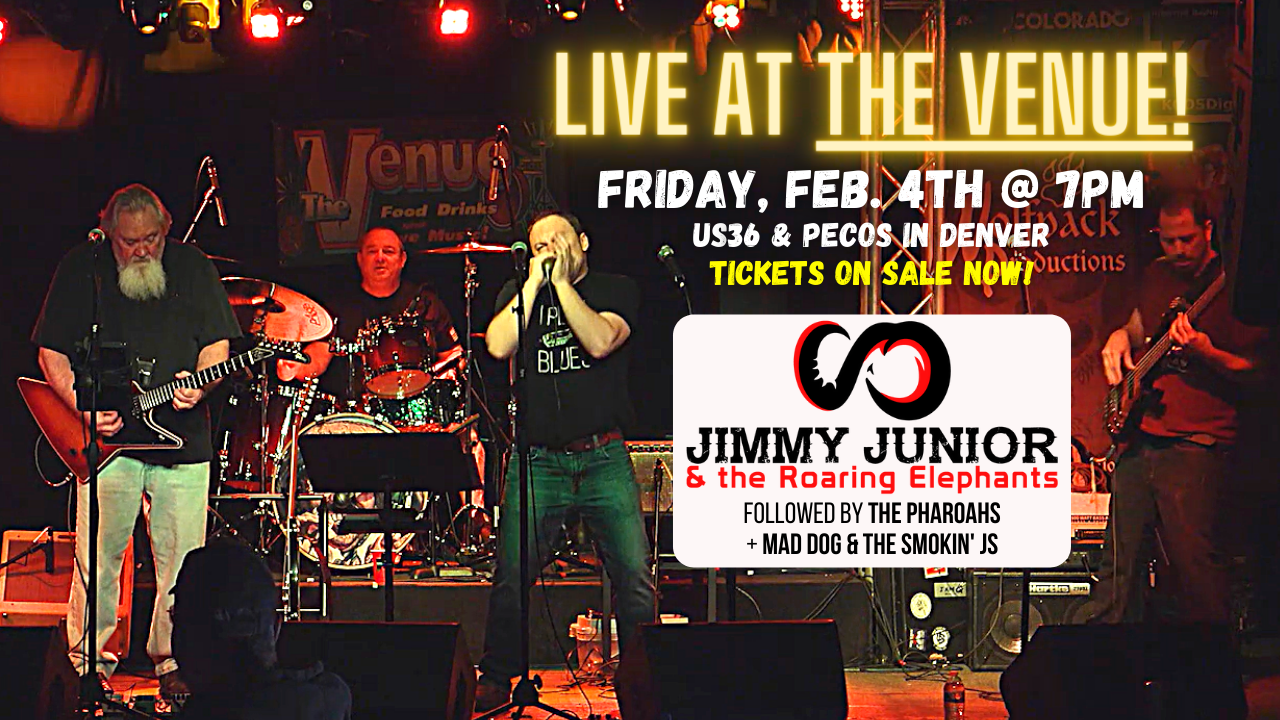 Join Jimmy Junior & The Roaring Elephants back at Denver's THE VENUE this Friday, February 4, for some of the most energetic Blues you'll find anywhere!
The show starts at 8pm, doors open at 7pm.
Jimmy Junior's is the first of three bands, to be followed by two other incredibly fun bands, The Pharoahs and Mad Dog & The Smokin' Js!
Tickets are $10 in advance and $15 at the door. Click here to get yours now!