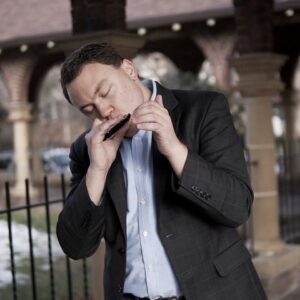 Like blues harp legend Junior Wells, Denver-based harmonica player Jimmy Junior pours heart and soul into blowing on the harp. With his own unique style and passion, Jimmy is ready to entertain and engage.
Click here to watch video of Jimmy in action!
Catch him playing with The Jimmy Junior Blues Band and The Lap Dawgs!