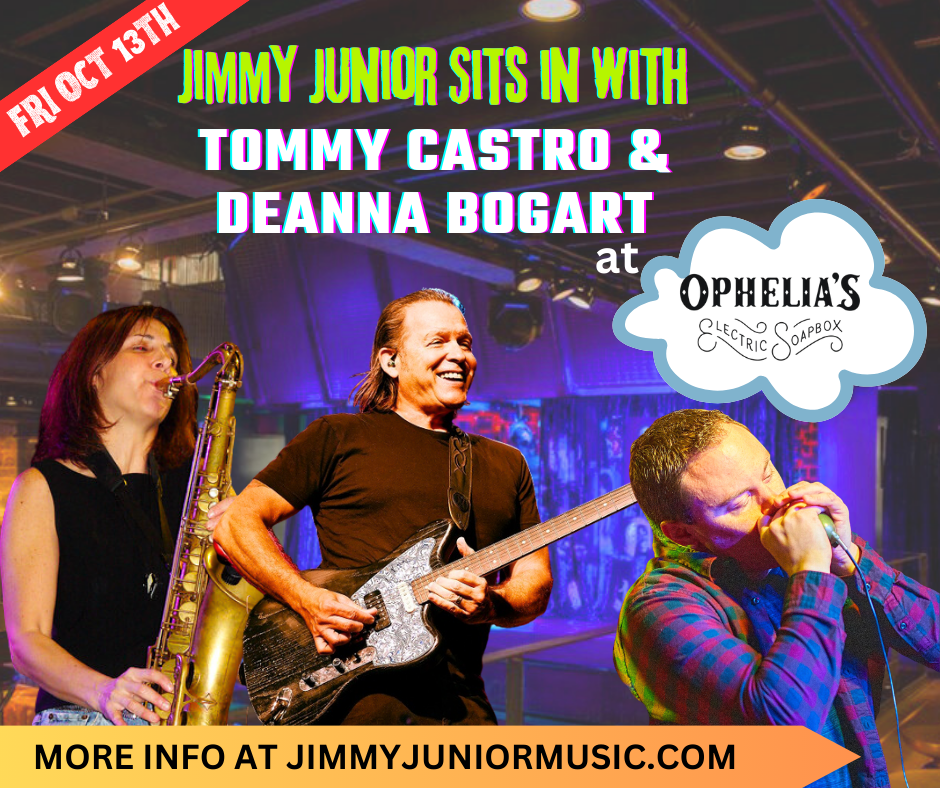 Jimmy Junior Sits in w/ Tommy Castro! – Oct. 13
Jimmy Junior and his harps will be returning to the stage with Tommy Castro and the Painkillers, plus their special guest Deanna Bogart, to sit in for a few tunes THIS Friday, October 13th at Ophelia's Electric Soapbox in Denver! Get your tickets here.
Tommy is swinging through four Colorado cities: Colorado Springs (10/12), Denver (10/13), Greeley (10/14), and Boulder (10/15). Can't make the Denver show? Check out his tour here!