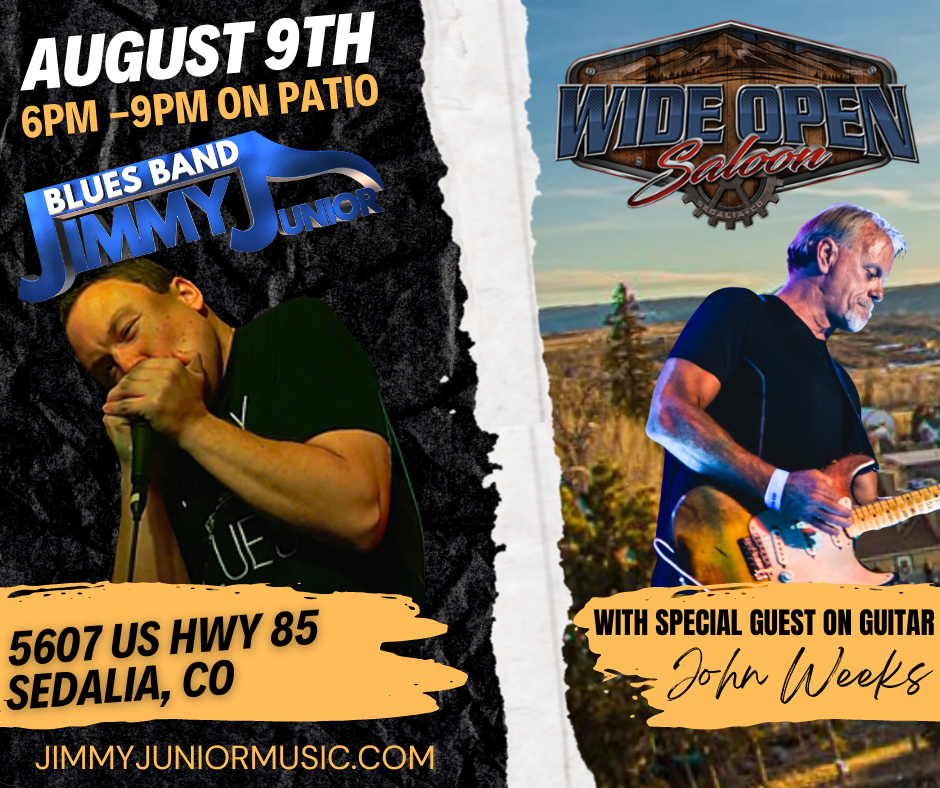 Jimmy Junior Blues Band on the Patio at Wide Open Saloon – Aug 9
Get ready for some high-energy, high-octane music and fun on Wednesday, August 9, 2023!
Come join us for a blast of a time with the excellent John Weeks on guitar, Ken Cornell on bass, Mike Stobie on drums, and of course, Jimmy Junior blowin' the harp! The show hits the patio stage from 6-9pm 😎 It's FREE. More details to come.